Campus Mobility Partnership with SPIN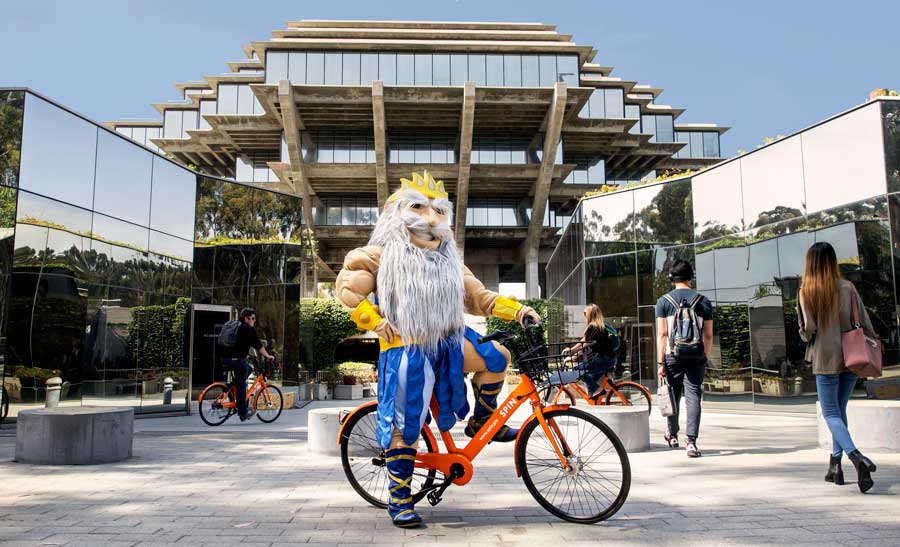 UC San Diego partners with Spin to provide shared bikes and an eScooters pilot program on campus. Approximately 200 Spin bikes and 200 Spin scooters are available in key campus locations. Bikes and eScooters are meant for on-campus use by students, faculty, and staff. 
Discounted Rates for Campus Users
eBikes and eScooters: $1 to unlock and $0.15 per minute to ride
Standard bikes: $0.50 per 30 minutes for users with a @ucsd.edu (or subdomain) email address
New student riders: Use code TRITON5 to get $5 off when you create an account with an "ucsd.edu" email address.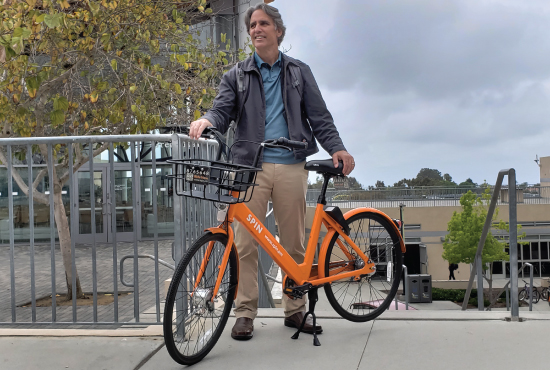 SHAWN STRANDE ON SPIN
"I take the 150 express bus to campus and get off at Eucalyptus Grove Lane. I've been trying the Spin bikesharing service and, so far, I really like it. Now, instead of walking, I grab a Spin bike (when there's one nearby), and zip across campus in about 5 minutes. It has reduced my commute by about 10 minutes each way. Shaving 20 minutes off a daily commute is fairly significant for me."