Bid and Contract Opportunities
Suppliers seeking to do business with UC San Diego can self-register in The University of California Public Bid Site, CalUsource. CalUsource is a collaborative eSourcing platform that is shared across 10 University of California campuses. Registration is not required to view bids and does not guarantee any UC business. However, supplier registration is required to submit a bid.

CalUsource Quick Links
CalUsource Website: A

one-stop site for all CalUsource information and resources

CalUsource platform: Direct link to the login and registration page where you can participate in bid opportunities
CalUSource Public Bid Site: Direct link to the UC Public Bid Site, providing access to bidding opportunities across 10 public university locations throughout California

Tip: type UCSD into the search field to filter the results by current bid opportunities at UC San Diego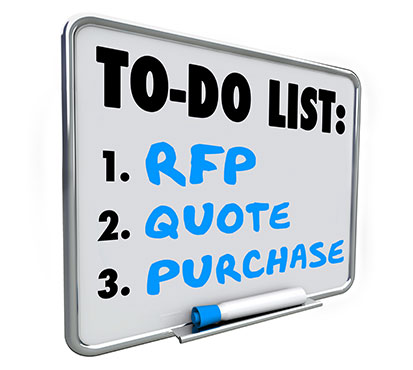 Eligibility and Requirements
We use 3 types of competitive bid requests: Request for Information (RFI), Request for Quotation (RFQ), Request for Proposal (RFP). The university publicly posts its requirements and needs online. Suppliers' responses address the requirements for service, quality, capability, and price. To be considered, suppliers' offers must fulfill all of the specifications in the posting and be deemed responsive and responsible. Strategic Procurement verifies the supplier's ability to fulfill the terms of the contract successfully. Before making the final selection of the supplier, Strategic Procurement evaluates the quality of the offered merchandise or services and the total cost of ownership.