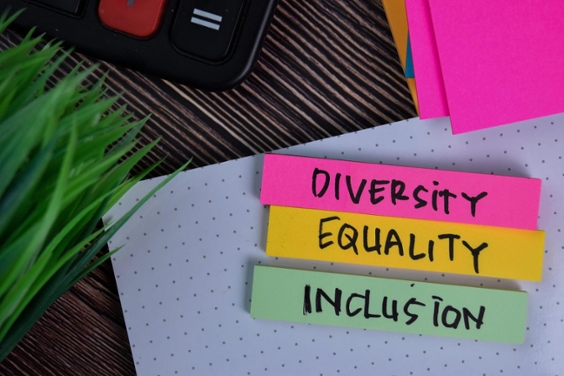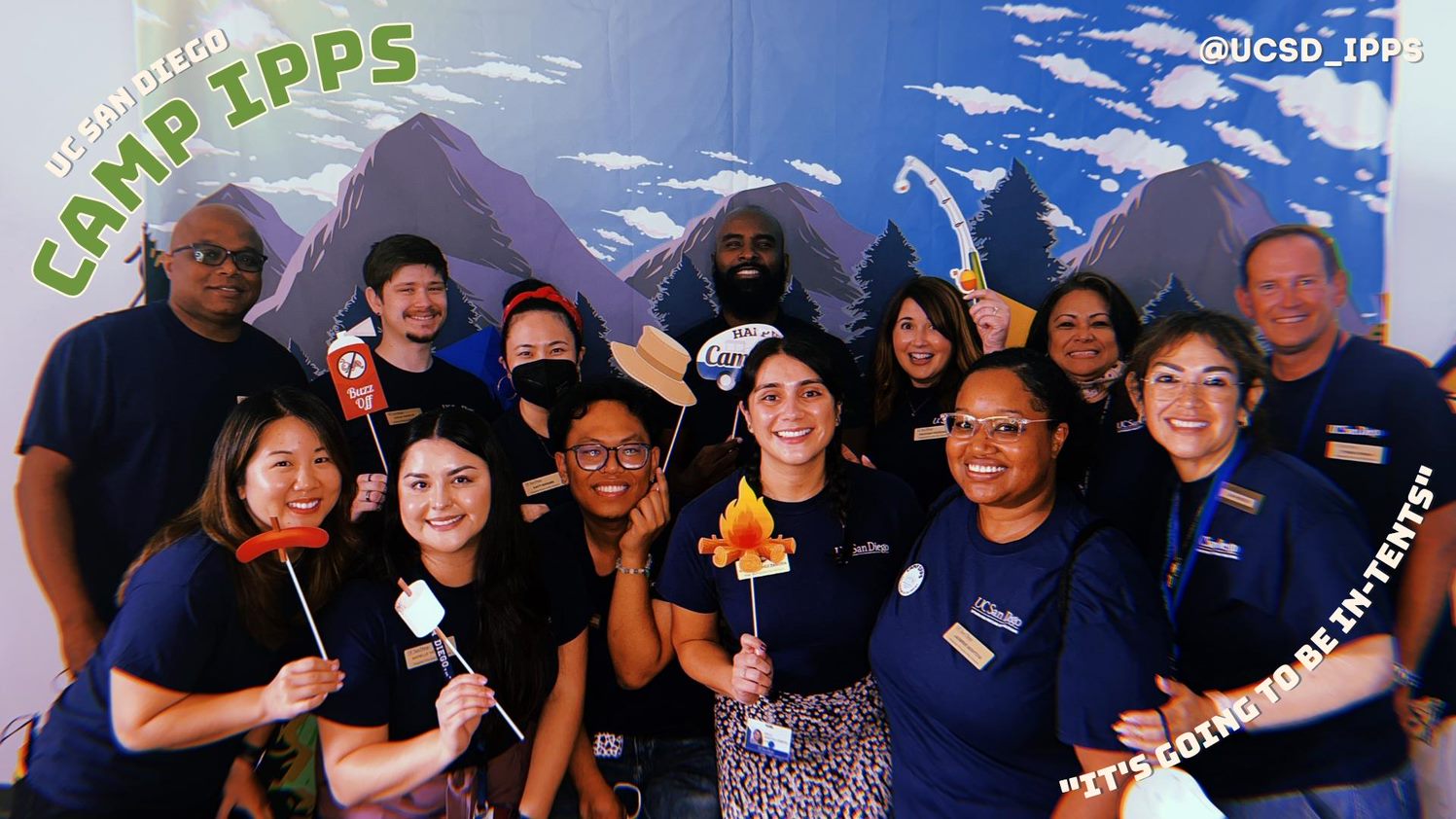 About IPPS' EDI
Mission 
Promote departmental and self-accountability by working towards and utilizing responsible goals around equity, diversity, and inclusion (EDI).
Vision
By observing team dynamics, hiring/promotional procedures, and procure-to-pay best practices, we aim to foster an EDI modeled environment within IPPS.
Why diversity matters at IPPS 
IPPS is identifying systems and processes to improve upon by working together. We know that diversity of perspectives and expertise is a critical asset to reach this goal. IPPS is an organization comprised of team members from diverse talents and cultural backgrounds. We know that diversity helps organizations like ours evolve, innovate, problem-solve, and create a better sense of community.
Establish training resources, programs, and policies to create an environment that supports diversity, equity, and inclusion across all aspects of the IPPS workforce. 
Strategy 1-1: Accessibility
Make EDI definitions and issues we bring forth accessible in language, empathy, and relevance via an IPPS Equity Toolkit.

Retain documentation of courses, certifications, roles, and committee participation taken by leadership for a rubric for management roles and career advancement.



Strategy 1-2: 
Accountability

Encourage self-accountability to ensure Black, Indigenous, and People of Color (BIPOC) are not carrying the weight of all EDI issues.

Request additional leadership development to contain how to manage for inclusion alongside traditional supervisor training.

Strategy 1-3: Trust
Address microaggressions and inflexibility to uplift morale and gain trust.

Positively interrupt racism and bias using effective action within our spheres of influence.

Provide peer-reviewed content with a pulse point on the status of IPPS' diverse, equitable, and inclusive workplace.
Members
Adrienne Calibuso, Logistics

Alma Mendoza, Strategic Procurement

Anthony Singleton, Small Business Development Office

Heather Vinograd, IPPS

Jasmine Montilla, Strategic Procurement

Kacy Marume, Client Experience Management

Kelli Sanchez Zamora, Payment Services
Marielle Vizcarra, Travel and Expense
Mary Wong, Strategic Procurement & Campus Partnership Program
Patrick Etienne, Travel and Expense
Victoria Zaarour, Strategic Procurement 
Zaira Lara Rodriguez, Student Financial Solutions
Employees and student talent may nominate other employees to serve as a committee board member (requires supervisory approval of time commitment for the role.*)
Employees and student talent may self-nominate to serve as a committee board member (requires supervisory approval of time commitment for the role.*)
To ensure broad diversity on the committee, consider multiple factors: race, ethnicity, language, gender, age, sexual orientation, gender identity, religion, and job class.
Initial committee size: 15 – 20 members.
Suggested meeting frequency: Bi-Weekly for six months.
IPPS' EDI Committee Responsibilities
Serve on the hiring panel for CLT, leadership, and other divisions within IPPS
Share best practices
Meeting with internal and external users
Determine IPPS EDI baselines
Retaining talent and transparency in hiring processes
Review salary savings
Gather and retain historical EDI documentation
Serve on ad-hoc subcommittees
Roles of Consultants
Supervisors/Managers
Provide accurate policy information.
Assisting in forming career paths for the roles under their supervision.
Ensure the dissemination of communication about the EDI committee's activities, including, but not limited to, sharing training notices, vacant positions.
Active participation in EDI Training sessions with the intention of managing with an EDI lens.
Roles of Executive Champions
CLT & Lead Fellows: 2 CLT Members + 2 LEAD Fellows
Act as mentor and coach to co-chairs to ensure effective meetings and decision-making.
Accountable for the implementation of EDI committee activities.
Ensures the dissemination of communication about the EDI committee's activities.
Support EDI committee decisions through advocating and collaboration.
Roles of Executive Sponsors
IPPS Core Leadership: Ted Johnson
Accountable for the successful advancement of our EDI work in alignment with BFS strategic plan, VC initiatives, and UCSD Principles of Community.
Determine and approve the allocation of resources to ensure the advancement of equity, diversity, and inclusion work within IPPS.
Campus Resources
---
Who to Call? Community-Based Organizations (CBOs) 
Resources on who to call when you or someone else is experiencing a behavioral health crisis and, for a variety of reasons, you may not want to call the police.
Local Resource 1) San Diego Access and Crisis Line @ +1 (888) 724-7240
This confidential and free-of-charge talk line is open 7 days a week, 24 hours a day, and monitored by Master's-level and Licensed Clinicians. The counselors average 16 years of clinical experience in a variety of backgrounds, including emotionally disturbed youth, geriatric social services, nursing, in-home domestic violence intervention, case management, and drug and alcohol abuse. Language interpreter services enable the ACL to assist in 150 languages within seconds. This service can help callers navigate community resources in San Diego County and/or support accessing counseling services.
Local Resource 2) San Diego County hospitals specializing in Behavioral Health
If someone needs urgent mental health support they can go directly to anyone at one of these hospitals. These hospitals provide mental health support and also accept Medi-Cal insurance: Bayview Hospital, Grossmont Hospital, Palomar Hospital, Paradise Valley Hospital, Mesa Vista Hospital, University of San Diego Hospital
Local Resource 3) Psychiatric Emergency Response Team (PERT)
If someone is experiencing a behavioral health crisis, emergency assistance can be requested through San Diego County Psychiatric Emergency Response Team (PERT). This service sends out a Therapist into the community to assess if someone is a Danger to themselves (DTS) or a danger to others (DTO). This service is partnered with the San Diego Police Department (SDPD) and can be reached by calling (619) 531-2065.
Resource 4) Trans Lifeline @ +1 (877) 565-8860
"Trans Lifeline provides trans peer support for our community that's been divested from police since day one. We're run by and for trans people."
Visit their website at https://translifeline.org/
Resource 5) Call BlackLine @ +1 (800) 604-5841
"BlackLine provides a space for peer support, counseling, witnessing, and affirming the lived experiences to folks who are most impacted by systematic oppression with an LGBTQ+ Black Femme Lens. Call BlackLine prioritizes BIPOC."
Visit their website at https://www.callblackline.com/
In the spirit of inclusivity, we compiled a list of terms often used around EDI discussions. Making these terms accessible and easy to understand will encourage thoughtful conversations in this space. Below you'll find links to the terms and definitions:
Racial Equity Tools compiled a list of terms knowing that words impact society. The list below contains definitions in the context of EDI:

UC San Diego's Student Life lists additional terms that add to the dialogue. You can find them here:

IPPS' EDI Committee has established a strategy for accessibility that starts with making language available to everyone. The terms below are more in the context of a work-life setting:

The EDI Committee is committed to including an article related to Equity, Diversity & Inclusion every time there is a call for content for the IPPS Quarterly Newsletter. The link to the current and past issues of the newsletter is included below.

Please contact ipps-edi@ucsd.edu with any questions or comments.