Invoicing Methods & Best Practices
100% Paperless
UC San Diego accepts invoices submitted online via Transcepta or Payment Compass. If you have questions or concerns regarding our invoice methods please contact the Accounts Payable team.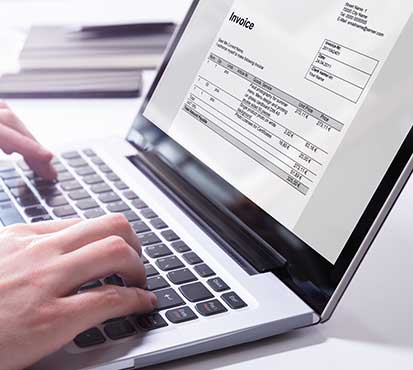 Electronic Invoicing Options
UC San Diego's invoicing methods support sustainability best practices and our institutional goals. Suppliers can select the e-invoicing method that best meets their invoicing volume needs.
Transcepta - UC San Diego's preferred invoicing option for suppliers who submit 5 or more invoices annually, is through Transcepta, a third-party invoicing partner
Payment Compass – UC San Diego's self service

 

invoice upload feature* is recommended for suppliers who submit less than 5 invoices annually.
*For pre-existing suppliers who have already set up via other methods such as Transcepta, the invoice submittal process will not change. 
Avoid Payment Delays 
Important: Invoices submitted without the information below cannot be processed and will be returned to the supplier.
Invoice number
Purchase order number
Invoice Date
Bill to Name
Bill to Address
Payment terms
Item
Invoice total
In order to facilitate the smooth processing of your invoice please adhere to these guidelines.

Tax, Freight, and additional charges must be listed separately (freight should be itemized with the additional charges)
Signs of all dollar amounts must be the same. For example, all line items must be (+) or (-).
The PO line item number must be an exact match