Introducing Virtual Card-Payment Plus
UC San Diego's Preferred Payment Method
If your company accepts credit cards, Virtual Card – Payment Plus is UC San Diego's preferred method of remitting payments. UC San Diego has partnered with U.S. Bank and Visa to provide the best electronic payment method that aligns with our sustainability goals, including reducing paper, mailing, and associated costs for our suppliers. Regular credit card processing fees apply.
How it Works
Send invoice: Refer to Invoicing Best Practices for details on invoice remittance.
Receive email: USBank will send an email notification with payment instructions to the Accounts Receivable address on file.
Accept payment: Use the emailed link to retrieve a one time virtual credit card to process the payment with your point-of-sale system.
Benefits to Payment Plus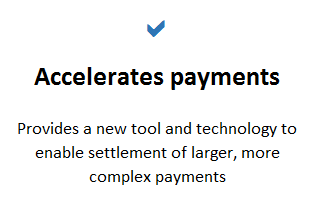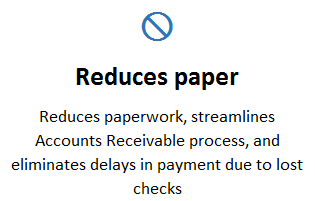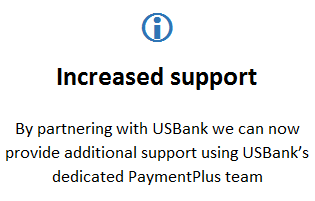 How to Enroll
Enrollment in Payment Plus can be done at any time (e.g. during supplier onboarding, during a UC San Diego initiated campaign or by a supplier expressing interest). If you are interested in signing up for Virtual Card – Payment Plus, email disbursements@ucsd.edu and provide your legal company name, accounts receivable contact email address and phone number.
Contacts and Support
FAQ
Suppliers will receive an automated remittance email for each payment. This email will contain a link to a secure web portal where you will obtain a unique Visa credit card account number, the amount to charge and the other pertinent details of the transaction needed to process and reconcile your payments. The credit card account will change with each payment so you will not need to keep this information on file. Your standard merchant processing fees will apply.
Our goal is to pay as many of our suppliers as possible using Visa payment products. Any UCSD suppliers that met pre-deermined criteria (e.g. commercial card acceptors, regularly used by campus, currently paid by check and/or ACH) were contacted and offered this preferred method of payment
The current processes for purchase requisitions and invoices will remain the same. The only change will be to the payment process.

With the new payment process our suppliers will receive an email notification for each payment instructing them how to obtain the card account, the amount to process using their Point-of-Sale device or software, and other pertinent details of the transaction.
This payment product allows both our suppliers and UCSD to streamline operations and cost savings by offering the best payment terms.
Compared to checks, our Visa card program can generate cost savings by:
Accelerating payment from UCSD to improve cash flow
Reducing paperwork and streamlining Accounts Receivable process
Providing real-time notifications for each virtual card payment
Eliminating delays in payment due to lost checks, reissued payment, etc. 
Including complete remittance detail to support efficient receivables posting
Offering additional support from USBank's dedicated PaymentPlus team
The standard processing fees administered by the supplier's acquiring bank will apply. We encourage suppliers to review their merchant acquirer agreement and discuss ways to achieve the most favorable rates with their acquirer.
A Payment Authorization Notification is a US Bank term for the emails provided to suppliers to authorize payment using the Visa credit card account number.
Payment Numbers are a unique number assigned for each virtual payment sent to suppliers.  The Payment Number will start with an S (Single-use Account) or X (Pre-Authorized Limit Account) and can include multiple invoice numbers to streamline the payment process.
All payments must be processed within 30 days to avoid the transaction from being declined.
Contact the Payment Services team via disbursements@ucsd.edu. Include information on the payment authorization number starting with S (Single-use Account) or X (Pre-Authorized Limit Account) provided from U.S. Bank, and title the subject as Expired Payment Authorization.
Our preferred method is to receive a credit memo which will be subtracted from your next payment.  Credit memos follow the same submission process as invoices which is outlined in Invoice Options.  If the Payment Plus card must be credited, please reference an associated purchase order or supplier invoice number when processing the refund on the card. 
If a credit on the card is processed DO NOT SUBMIT A CREDIT MEMO. Submitting a credit memo in addition to processing a credit on the card will result in a duplicate refund.
Questions?
If you have any questions or concerns please contact us at paymentplus@ucsd.edu.